Ahoy! Anything Goes Cast,
This web page hosts the practice recordings and lyric sheets you will use to learn the songs for this year's musical - Anything Goes (YPE).
How to practice
1. Review the lyric sheet or your the notes in your script so you know what part you should be singing
2. Listen to the track while looking at your script or lyric sheet to learn the melody and words.
3. Practice with the track until you feel like you know all the words and are singing the right notes.
4. Once you have learned your part, you can try singing along with the guide vocal track or a practice track for one of the other parts to make sure you really know it.
Happy practicing!
- Ms. Sarah
** If a track on this page is missing or takes you to an error page, please post a note on the NEMS Theater facebook page. **
---
week 7
#12 There Will Always Be a Lady Fair
Ensemble Parts
---
week 6
#21 Blow, Gabriel Blow
Vocal Parts
---
Week 5
#24 All Through the Night
Character Parts
Angels
#18 Public Enemy Number One
Ensemble Parts
---
WEek 4
#07 Bon Voyage
Ensemble parts
Group 1 - altos + basses, Group 2 - sopranos + tenors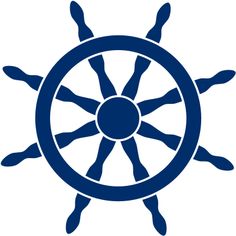 Group A - sopranos + basses, Group B - altos + tenors,
---
WEek 2 & 3
#04 There's No Cure Like Travel
Characters Parts
Ensemble Parts
#03 I Get a Kick Out of You
We have made this tune a duet.
Character Parts
---
Week 1
#17 Anything Goes
Characters Parts
Ensemble Parts
About the Lyrics - The "Mrs. R" mentioned in the song is Eleanor Roosevelt, wife of Franklin Delano Roosevelt, the 32nd President of the United States.
Beginning in 1934, Mrs. Roosevelt had a weekly radio show, which was sponsored by the Simmons Mattress Company. The advertising sponsorship was controversial at the time because some people felt that she was taking advantage of the presidency and he position as First Lady. In her 12 years as first lady, ER hosted eight commercially sponsored radio shows.
---
Who is COLE PORTER?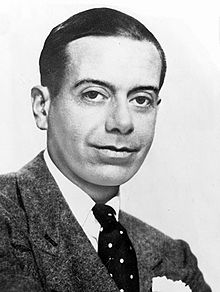 Cole Porter (1891 - 1964) was an American composer and songwriter.
Born to a wealthy family in Indiana, he defied the wishes of his domineering grandfather and took up music as a profession.
Classically trained, he was drawn towards musical theatre. He began to achieve success in the 1920s, and by the 1930s he was one of the major songwriters for the Broadway musical stage.
Unlike many successful Broadway composers of the 1930s and 40s, Porter wrote the lyrics, as well as the music, for his songs. His most famous show "Kiss Me Kate," won the first Tony Award for Best Musical and ran for 1,077 performances in the New York and 400 in the London.
Porter composed the musical "Anything Goes" in 1934. The show ran for 420 performances in New York and 261 performances in London.