Collaborations & Projects
PROJECTS
What the Music Says Do – an album of original jazz songs
I am working this year on writing and recording a collection of original jazz songs. Click here to learn more.


Sarah M. Greer is a fiscal year 2017 recipient of an Artist Initiative grant from the Minnesota State Arts Board. This activity is made possible by the voters of Minnesota through a grant from the Minnesota State Arts Board, thanks to a legislative appropriation by the Minnesota State Legislature; and by a grant from the National Endowment for the Arts.
Dead King Mother
This blues for chamber ensemble tells the story of a near-forgotten event in North Minneapolis and United States civil rights history that has been with Davu Seru since early childhood. ​
Jazz Central Studios
I act as artistic director for the Vocal Night series at Jazz Central Studios. Thursday Vocal Jazz was created to spotlight established singers as well as up and coming Twin Cities vocalists.
ComMUSICation
I am co-leading a circle singing residency for a pilot program with this St. Paul choral organization.
Northeast Middle School Musical Theater
I have been the vocal director for this middle school musical theater program since 2009. This year's musical is Anything Goes.
COLLABORATORS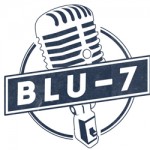 I perform as a member of BLU-7. This jazz quartet reinterprets standards and contemporary tunes and performs band members' originals, too.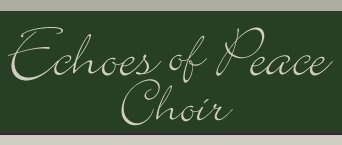 My friend Sara Thomsen began the Echoes of Peace Choir in Duluth, MN in 2002 to sing for the Art of Peace event, a local response to the events of 9/11/01. The choir has since grown and evolved to presenting annual concerts and singing at various community events throughout the year. I have had the joy of collaborating as a guest artist with the choir on several occasions.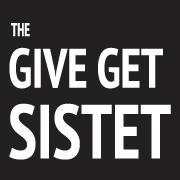 I have worked with these talented women individually and together on numerous occasions. We created the name Give Get Sistet to perform at a fundraising concert. We loved the name and enjoyed singing together so much that we knew we had to keep collaborating. Visit the Give Get Sistet web site.
Riotus N
It is an adventure and thrill to construct and deconstruct the music with this free and improvisational group. Riotus N is the brainchild of bassist Anthony Cox and incorporates DeVon Russel Gray on keys and synths, John Penny on guitar, Davu Seru on percussion and me on vocals.
Past Projects
Between: A Journey Through the Middle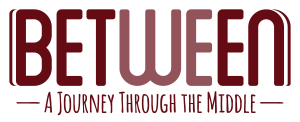 In 2014, I debuted my first full-length improvised composition. Inspired by a trip to the Canary Islands in 2011, Between spins a singing conversation to celebrate the journeying places in each of us, reminding us to embrace edges, transition and change.
Using invented song, dance and story, we strive to balance ancestral wisdom with contemporary intuition and improvisation. All of the movements in Between contain improvisation; the ensemble discovers and develops the pieces on stage in front of the audience. Learn more.

A Hill in Natchez
Emcee Joe Horton conceived the concept for A Hill in Natchez after visiting stopping to see Forks of the Road (one of the biggest slave markets in the southeastern United States) in Natchez Mississippi with his father. It was such a privilege and joy to join the cast of this deeply introspective, highly topical production exploring "race, power and the way historical wounds endure in the modern psyche."
Holiness & The Feminine Spirit
This collaborative art, music and movement event centered on the artwork of painter Janet McKenzie and culminated in concerts in Duluth and Minneapolis.
Contact Marilyn Mayry for more information.
Jazz Artists in the School (DFJE)
The Dakota Foundation for Jazz Education promotes jazz and jazz appreciation through education, funding development and partnerships. I am delighted to participate in their Jazz Artists in the School program this year (2016-17) .
Mother King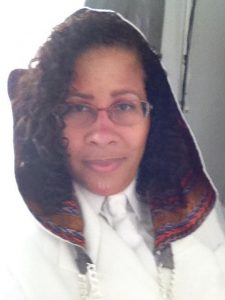 Mother King is a conceptual Black opera created and presented by OperaRising 52. Mother King interprets the story of Alberta Williams King, slain activist and mother of Martin Luther King, Jr.
Vanessa Feuntes wrote the libretto and Dameun Strange wrote the score.

SIX SINGERS
Six local vocalists — Michael McDowell, Sarah M. Greer, Roland Hawkins, Kevin "Kaoz" Moore, Ava McFarlane and Liz Gre (in the title role) —  brought this story of Black Birth, Black Resilience, and Black Joy to life along with a 12-member instrumental ensemble in July 2017.