Sarah's New Jazz Album
December
I concluded my Kickstarter campaign, reaching 124% of my goal with the help of 112 backers. (Thank you, backers!)
Then, the week before Christmas, we went into the studio for three days of recording.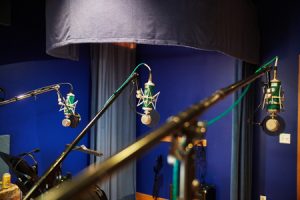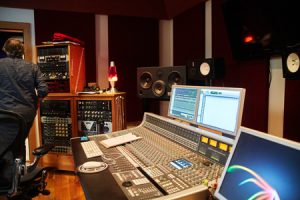 November
On November 8th, I launched my first Kickstarter campaign with a goal to raise $5,500 to support my CD project.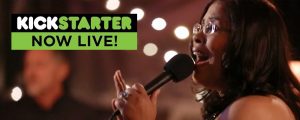 To inspire me and pay homage to the history of women in jazz, I offered a selection of reward packages named after some of my favorite black women in jazz.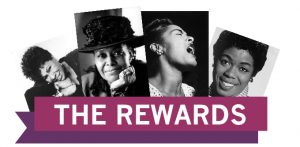 Be the end of the November, with the help of 68 backers, we reached 83% of our goal.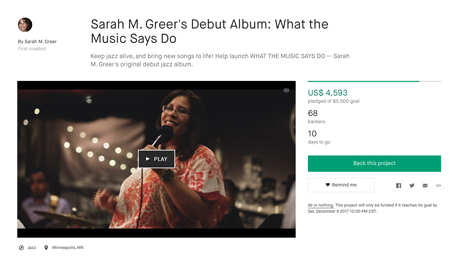 October
I got a first look at the gorgeous video that my friends over at Loonar City made for me.
September
I am pleased to report that August's Listening Party was a success (and people liked the songs I wrote, too! *smile*) Speaking of songwriting, I wrote about some of the things I have learned about my songwriting process in my latest blog post.
"Now some people might approach writing an album by coming up with a theme for their project or a title for their CD, but I was pretty sure that if I tried either of those approaches I would never start writing. (If you've spent any time here, then you know that I am a far better finisher, than starter.) I also worried that having writing "assignments" might send me into a spiral of stuck and procrastination.

So I tried a bunch of other stuff."
Click to read the rest of the article
---
August
Come to my Listening Party!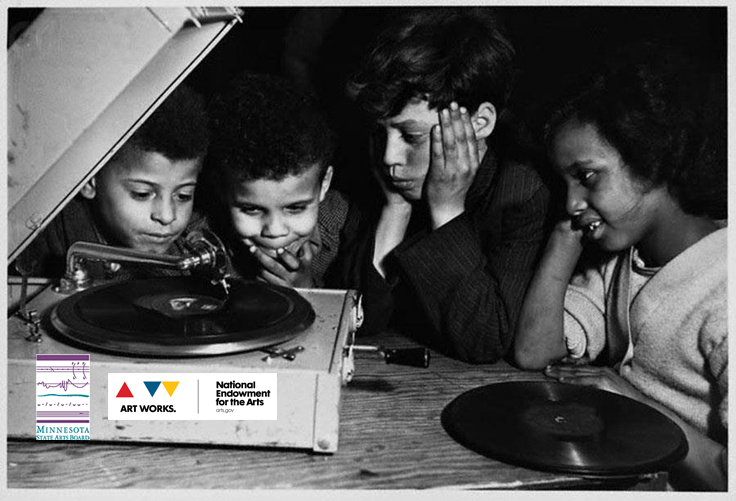 I invite you to join me for a live Listening Party at Jazz Central Studios in Minneapolis next Thursday (8-10pm).
One of the purposes of a listening party is to introduce folks to new music. To that end, I will be singing songs that I have written this year for this album recording project.
I am excited to share these songs with you and get your feedback. I really want to know what you think about my songs (and what my songs make you think about).
Plus, I am simply beaming at the band that I have put together — and not only because my brother is joining us on drums. *smile* Steven and Ian are also worth get excited about.
Here's the lineup:
Sarah M. Greer – vocals
Steven Hobert – keys
Ian Young – bass
Nathan J. Greer – drums
with special guest Solomon Parham on trumpet
This is going to be an intimate and special evening of music and conversation. I really hope you can join us.
Sarah M. Greer's Live Listening Party
Thursday, August 31st
8:00 PM
Jazz Central Studios
407 Central Ave SE
Mpls
$10 Admission ($5 student w/ ID)
---
July
I continue my songwriting sessions. A lot of the song structures are in place and I spend my time notating my melodies and getting the music down on paper. I also work on refining my lyrics and chord progressions. I start to to think about instrumentation and which songs should have a place on the album.
At the end of the month, I take a break from my composing to sing in a new contemporary opera by composer Dameun Strange and poet/librettist Venessa Fuentes of OperaRising 52.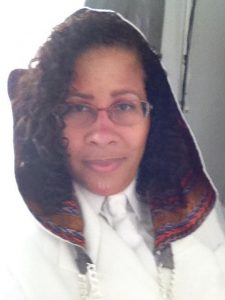 Mother King – is a conceptual opera that tells the story of Alberta King — Martin Luther King Jr's mother. Many do not know that she was also assassinated in 1974 while playing the organ at her church, Ebenezer Baptist Church. The opera takes us from the moment she is shot to the time when her mother Jennie (played by yours truly) comes to collect her. In the meantime, she recollects and is visited by her family members, including her parents (Jennie Celeste Williams King and A.D. King, her husband (Martin Luther Sr) and her son (MLK Jr) and daughter-in-law (Coretta Scott King)
Note: This is my take on the libretto – you can read what the composer had to say here.
---
June
I am working this year on writing and recording a collection of original jazz songs. I woke up one morning in late February singing the first few lines of "Maybe." I completed this optimistic (and somewhat nostalgic) tune in March and began performing it at my shows. Here is an excerpt from a show with the 'Toga trio (DULUTH) in June.
Thanks to Dan Fahland for filming. *smile*
---
Want to get updates about my album project via email? Join my Inner Circle email list.
---
Sarah M. Greer is a fiscal year 2017 recipient of an Artist Initiative grant from the Minnesota State Arts Board. This activity is made possible by the voters of Minnesota through a grant from the Minnesota State Arts Board, thanks to a legislative appropriation by the Minnesota State Legislature; and by a grant from the National Endowment for the Arts.