About Sarah
Hi, I'm Sarah.
I practice, study and teach the art of spontaneous singing. (Also known as vocal improvisation)
In other words, I help singers sing what they need to say.
I am passionate – some might say evangelical – about every person's right to sing and the power of singing to change the world.
I help people find out what they are "supposed to sound like" so they can find a unique and joyful place from which to sing, whether they sing on stage, in the studio or in the shower. Currently, I teach singing privately and at Minneapolis Community & Technical College (MCTC).
I help organizations – from choirs to conference attendees to co-workers – build connections and community through singing together.
From monthly Songtaneous singing sessions to workshops to conference keynotes, I lead fun and engaging singing events that help participants become better listeners, communicators, decision makers and community members. I have presented my Songtaneous singing sessions at numerous events, festivals and conferences, including the 30th Annual Women & Spirituality Conference in 2011.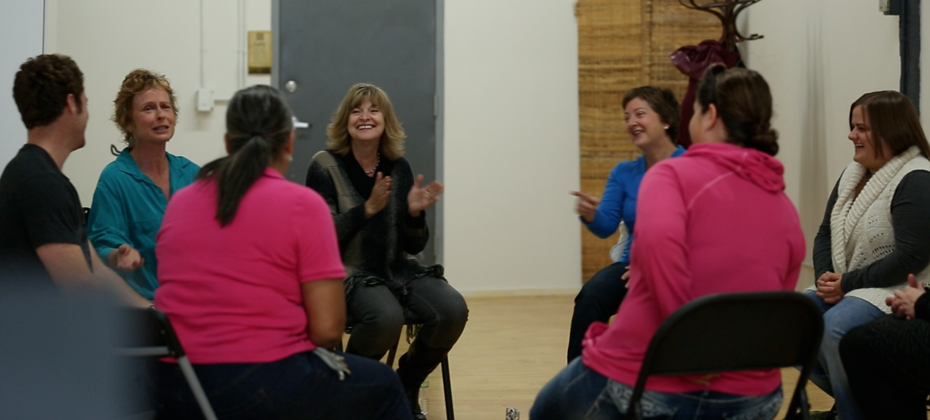 I share my voice and my artistry through improvising in performance.
As a Twin Cities-based improvisational vocalist, I have "invented" music on local and international stages. I love performing with other artists, singers and instrumentalists. I work primarily on multi-disciplinary projects that support spontaneity, community and co-creation. I have worked with choirs, composers, dancers, and visual and spoken word artists.
I perform regularly in the Twin Cities with a cappella ensemble the Give Get Sistet and jazz quintet BLU-7, as well as guest-ing with a variety of players in other projects and collaborations throughout Minnesota (Anthony Cox's Riotus N and Jay Young's Lyric Factory to name a few).
I have received two Artist Initiative Awards by the Minnesota State Arts Board and have a degree in vocal performance and a BSS which includes a concentration in music. I have studied vocal improvisation for over a decade with Rhiannon (a member of Bobby McFerrin's Voicestra) and with singers from around the world.
I am passionate about every person's right to sing and the power of singing to change the world.
…
Click here for information on singing lessons.
Use my BOOKING REQUEST FORM to request a performance, Songtaneous sing, class, workshop, guest appearance or other singing event.
SARAH TRIVIA
I have strong feelings about chocolate, caffeine, mayonnaise and pretzels. (Not all of these feelings are positive.)
I have a fraternal twin sister and a brother who is also a musician.
I have five letters in each of my names.
I have been called a gourmet baker.