The Sound of Her Own Voice
April 14, 2016 @ 7:30 pm - 9:30 pm
$10
Event Navigation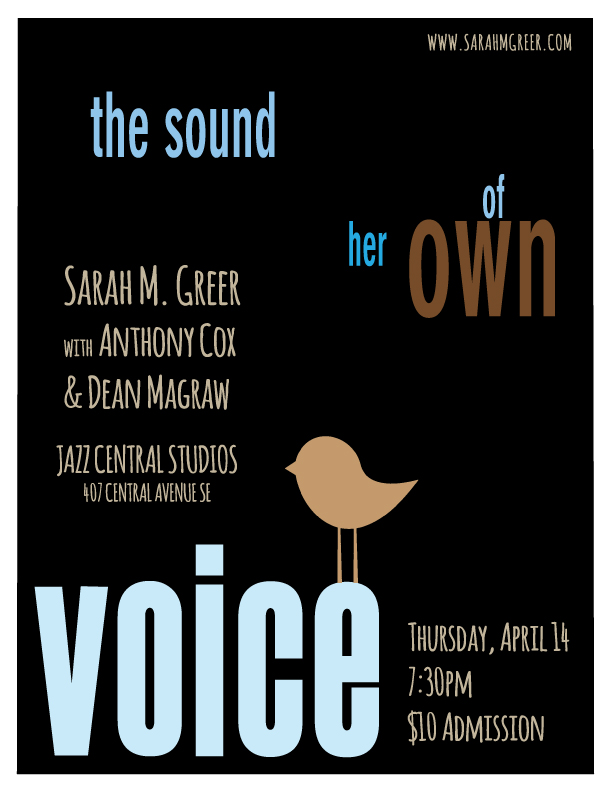 I return to Jazz Central to celebrate my birthday and the joy of songs and singing.
I am on a journey with my voice. The more I use it and the more ways I use it, the more I learn about myself and the world. Some might say I'm looking for a signature sound, but it's not that exactly. I'm looking for the sounds and music that feel true and for me.
As a singer, I love songs. I love inhabiting and expanding the lyric and melody of a tune to find what that song has to teach and tell me in that moment. And, it is always a pleasure and a privilege to play with Anthony and Dean. I hope you will join us on the journey.
I will perform with bassist Anthony Cox and guitarist Dean Magraw. We will play standards, originals and inventions as I explore the voice as instrument.
Sarah M. Greer -vocals
Anthony Cox – bass
Dean Magraw – guitar